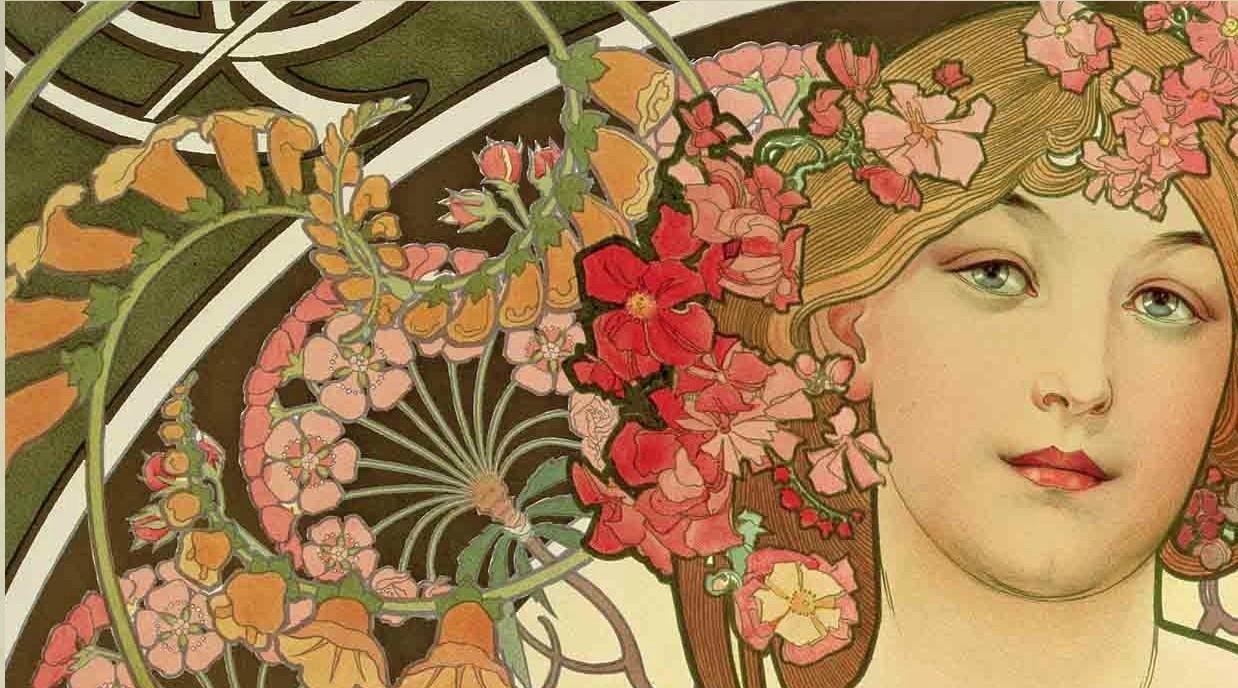 In October 2020 I went for an audition in Gothenburg, Sweden (time for that in another post). The cheaper air ticket gave me an extra day in in the city than what I'd needed for the audition, so I had time to walk around a bit. In my travels of the town center, I came across a little shop that intrigued me from the window:
"House of Ellen – Nice Things". This is a view from inside the shop, but you can imagine what caught my eye from outside. I spent about 20 minutes inside the shop. I knew that I couldn't be buying a lot (another lockdown was already looming, but I just HAD to get a little notebook), so I didn't want to spend too much time browsing. The lovely woman who was in the shop that day I am sure wouldn't have minded, but it felt rude somehow. I tell you now though, that I could have easily spent two hours in there! Full disclosure: my favorite kind of stores are stationery/office supply stores and my favorite time of year was always school supply shopping time (TOTAL nerd, right?!) And this little shop was filled with notebooks and postcards and writing stationery and pens and coffee cups and coasters and and and… the prints on everything were designs that I absolutely ADORED.  I walked around this little shop and finally discovered the name of the aesthetic that I have always been drawn to, felt at home in, identified with:
                                    Art Nouveau.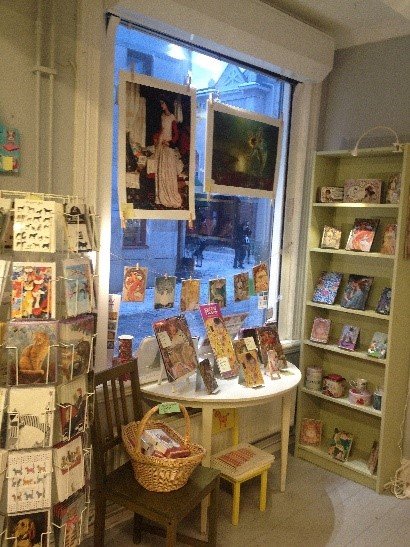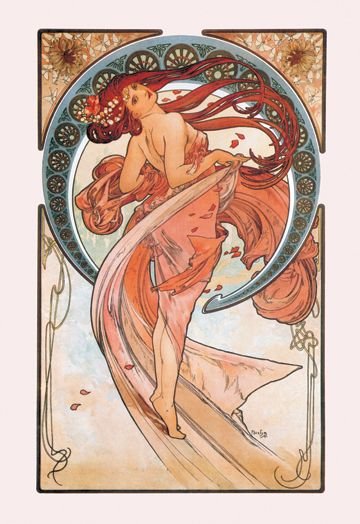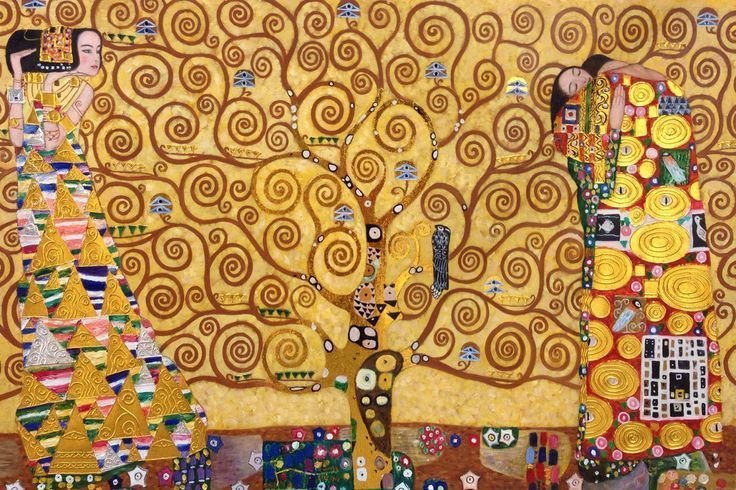 A succinct summary of the movement as given by Wikipedia:
"Art Nouveau is an international style of art, architecture, and applied art, especially the decorative arts, known in different languages by different names: Jugendstil in German, Stile Liberty in Italian, Modernisme català in Catalan, etc. In English it is also known as the Modern Style (British Art Nouveau style). The style was most popular between 1890 and 1910. It was a reaction against the academic art, eclecticism and historicism of 19th century architecture and decoration. It was often inspired by natural forms such as the sinuous curves of plants and flowers. Other characteristics of Art Nouveau were a sense of dynamism and movement, often given by asymmetry or whiplash lines, and the use of modern materials, particularly iron, glass, ceramics and later concrete, to create unusual forms and larger open spaces.
One major objective of Art Nouveau was to break down the traditional distinction between fine arts (especially painting and sculpture) and applied arts. It was most widely used in interior design, graphic arts, furniture, glass art, textiles, ceramics, jewellery and metal work. The style responded to leading 19-century theoreticians, such as French architect Eugène-Emmanuel Viollet-le-Duc (1814–1879) and British art critic John Ruskin (1819–1900). In Britain, it was influenced by William Morris and the Arts and Crafts movement. German architects and designers sought a spiritually uplifting Gesamtkunstwerk ("total work of art") that would unify the architecture, furnishings, and art in the interior in a common style, to uplift and inspire the residents."
For many years I've had a sneaking suspicion that I lived before in another time. I've always had an affinity and particular love for the music from around 1880 – 1920. And I have always loved the work of Monet and Gustav Klimt. In classical music, we call this period the "Late Romantic" period, but romanticism wasn't the only scent in the air. It was a particularly exciting and tumultuous time all around the world. Electricity, elevators, hot air balloons, the World's Fair in Paris with the Eifel Tower, the Italian unification movement (and nationalist movements in so many places), The Great War, the Industrial Revolution, women's suffrage, the list goes on.
The excitement, the buzz, the feel and look of this time conjures a strange sense of nostalgia in me – a nostalgia for something I've never witnessed. Nonetheless, there it is, and when I look back to the artists, the writers, the musical repertoire I have been drawn to over and over again, the years from around 1880-1920 loom large on my list. Debussy, Gounod, Verdi, Respighi, Richard Strauss, Wolf; Nietzsche, Oscar Wilde, The Great Gatsby; Monet, Van Gogh, Klimt, Alphonse Mucha, even lamps by Tiffany's.
The color palatte, the nature, sensuality, and the use of these naturally occurring lines in design - Art Nouveau, well, it leaves me breathless. I just love the hues, the whirling forms and the idea that art can be in everything. I feel this aesthetic also present in so much of the music from this time, with composers choosing texts about or in nature (which in and of itself wasn't new), but also often preferring a rich texture in orchestration, the creation of an thick ambiance that swirls around you, enveloping you. The lushness, the decadence, the sensuality of the sounds, the utter whimsy of the poetry. It's as if these artists, composers, authors have found a way to paint with color and sound and words what my soul looks like. I cannot overstate the impact this music, these designs, this poetry has on me.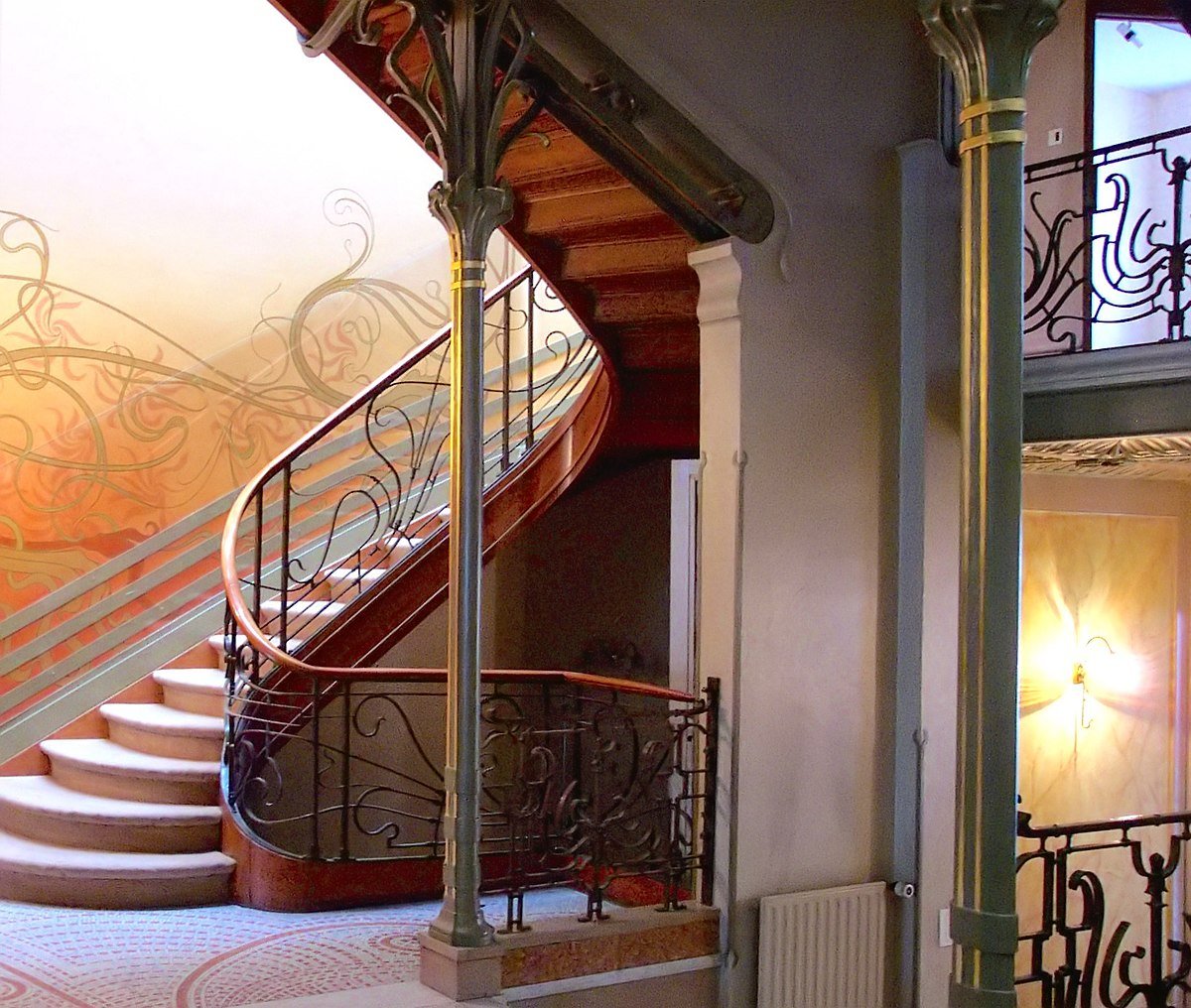 Back in 2012, I put together a vocal recital called Whimsy, that we performed several times in many cities in Turkey. With programming it is always my intention that a through-line exists to tie all the pieces on the entire program together. Without knowing about Art Nouveau at the time, I programmed a set of pieces that very obviously embodies the aesthetic. We had a lot of fun with that program and I am so very happy to announce that a new, revised Whimsy will be returning to the stage in Munich this summer! This time I am collaborating with pianist Mikhail Berlin - and it is bound to be a wonderful concert. Works by Satie, Respighi, Grieg and more, we're getting prepared to swathe you in the sound of Art Nouveau; whisk you away to lush forests, sumptuous moments and opulent dreamscapes. It won't matter in what time zone you currently live, Whimsy will be accessible. You can sign up for the mailing list here to be sure I can reach you with all the details once they become available.
Thanks for reading!
Sending love and light,
Musically yours,
Angela